About the company
From home made machines to the world´s top producers.
Company HOUFEK a.s. was found by Ing. Jaroslav Houfek in 1991. It originally included a small workshop for the production of simple woodworking machines. Today, the company resides in the town of Golčův Jeníkov, at the very edge of Vysočina region.
Originally, the company produced in particular belt grinders. Technical uniqueness, originality, and quality of the workshop processing resulted in increasing demand for machines made by HOUFEK on the Czech and foreign market, gradually. The growing interest in the machines resulted in greater production volume, and also in systematic expansion of the product range.
The technical concept was completed with managerial skills of his son Aleš Houfek and as a result of his work, the company has experienced a dynamic development since 1993. The result was the production extension with further series of woodworking machines of own construction – wide-belt grinders currently successfully operate in 22 countries worldwide.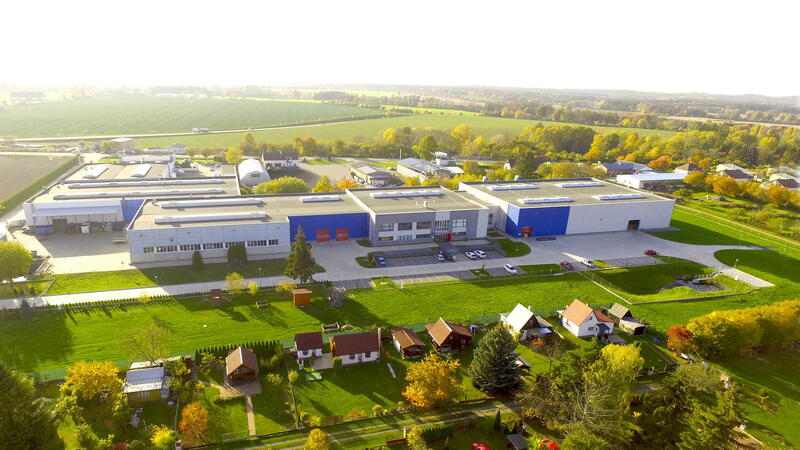 As soon as in 1996, the company started building new premises and moved there in 2001. And in 2005, it ceremoniously opened another production hall with the participation of recognized business partners and customers; the plant includes new, state of the art production technologies. The project is co-funded by the European Fund for Regional Development and the Ministry of Industry and Trade of the Czech Republic within the OPPP program, program Development I.
The production program modernizing enabled to increase quality and product range of the produced machines. Currently, HOUFEK produces the oscillating edge grinders, oscillation roller grinders. And you can also see the machines for final wood processing, mortisers, and also the machines for industrial use.
On the Czech market, HOUFEK Company has achieved a recognized position in particular due to machines of great technical parameters, reliability, simple operation, and great workshop processing. All such parameters are provided by three-shift operation. The right choice of business policy is indicated by sales comprising of 75% export, therefore the machines made by HOUFEK have found their clients in the EU countries, in the USA, and worldwide At the same time, the company aims to build its own business organization and representation in the countries where growing sales potential provides the options for further development.
Power is in simple solutions – it is the motto of HOUFEK for the development and construction of the sanders.
Have a look at the video about our company

45 countries
We export to 45 countries all over the worlds. Our machines run also in overseas states.

Quality
Houfek machine have unique rigid design. We care about maximum quality of all parts and components.

Service
We offer service and replacement of parts besides sales.

Cooperation
We cooperate with schools. We organize excursion and cooperate on school projects.