Edge sander HBK 3200
Massif
HBK 3200 completes the series of edge oscillation sanders with wide scope of use. High performance machine with specially adjusted sanding unit is suitable in particular for sanding the curve edges. The miller is applied for the staircase producing.
I am interested in this machine
Product benefits
2006
We produce the machine since 2006
13
We delivered the machine to 13 of the world's countries
850
We produced the machine for 850 of satisfied customers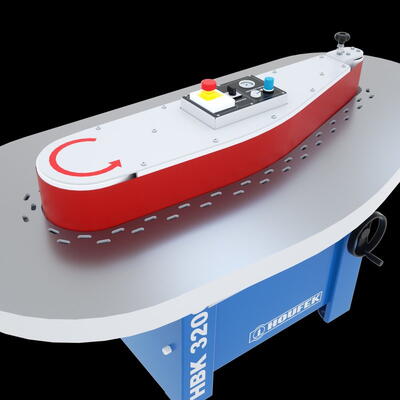 sander for sanding complex shape edges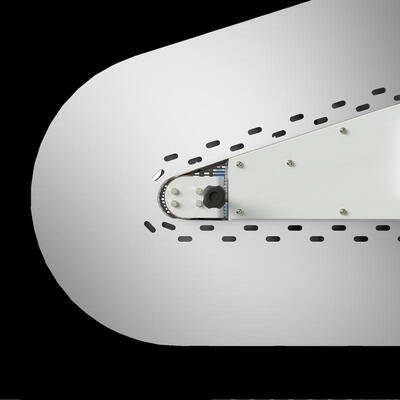 sturdy work table with integrated dust extraction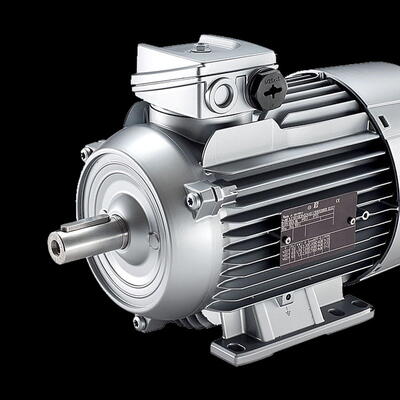 motor power 3 kW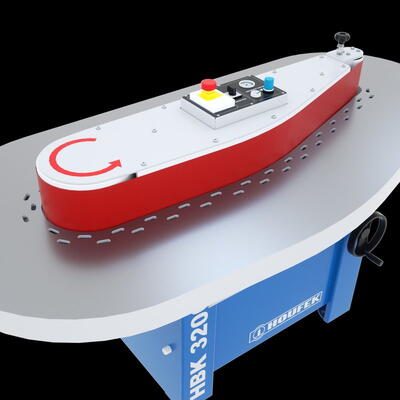 Use
The edge sander HB 3200 is multipurpose machine designed for:
sanding of perpendicular edges of smaller workpieces placed on the worktop
sanding round and radius edges and surfaces of parts placed on the worktop
Interesting product
robust machine of special construction designed for multipurpose sanding of flat and bent edges
Specifications
| | |
| --- | --- |
| Sanding belt width | 150 mm |
| Sanding belt length | 3 200 mm |
| Sanding belt speed | 15 m/min |
| Motor power | 3 kW |
| Tiltable sanding unit | no |
| Dust extraction outlet diameter | 1x150 mm |
| Weight | 680 kg |
Standard equipment
motor 3 kw / 4 HP, 1400 rpm, 16 m/s
width of belt 150 mm, length 3200 mm
height adjustable sanding unit
pneumatic belt stretching
sanding unit oscillation
desk suction – lower outlet
Optional accessories
motor 4 kw / 5,5 HP
motor with electrically controlled brake
frequency converter of the main motor of the sanding unit 6 - 17 m/s
suction outlet on operating desk with magnetic fixture
angle ruler
electric lift of sanding unit
rubber coated roller
bracket for the feeding device
rulers for sanding on actuation roller
Edge sander HBK 3200 Alternative products
The machine is used by the following customers

The German company Lothar Hangst purchased machine wide belt sander Buldog 7 1300 RC and edge sander HBK 3200 from us.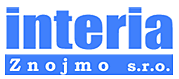 The company INTERIA Znojmo, s.r.o. purchased 3 machine from us - edge sander, oscillating spindle sander and brushing machine.

45 countries
We export to 45 countries all over the worlds. Our machines run also in overseas states.

Quality
Houfek machine have unique rigid design. We care about maximum quality of all parts and components.

Service
We offer service and replacement of parts besides sales.

Cooperation
We cooperate with schools. We organize excursion and cooperate on school projects.