Surface planer R 430
Massif Composite
The surface planer R thicknesser is designed for adjusting the thickness of workpieces made of wood or woodbased materials on one (top) side of the workpiece with the objective of achieving the required thickness of the workpiece, a flat and quality surface. With respect to these properties, the surface planer R thicknesser is suitable for all woodworking facilities.
I am interested in this machine
Machine benefits
2012
We produce the machine since 2012
19
We delivered the machine to 19 of the world's countries
150
We produced the machine for 150 of satisfied customers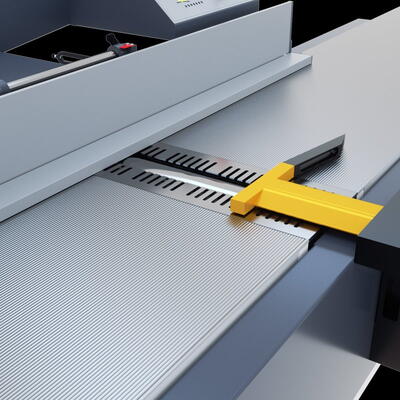 maximum planing width up to 430 mm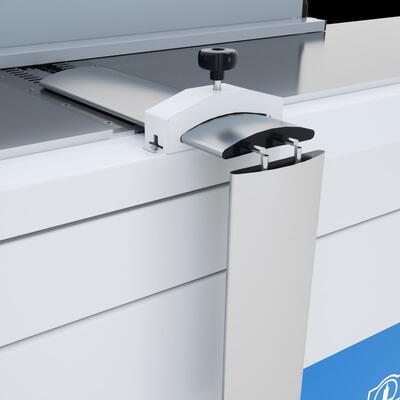 fence 1300 x 150 mm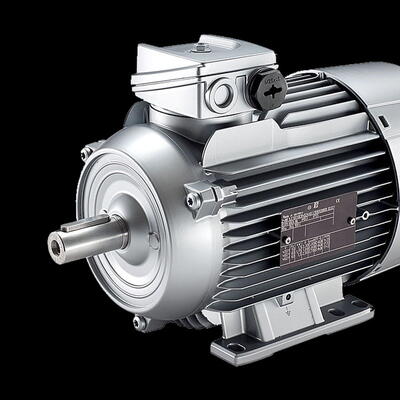 motor power 5,5 kW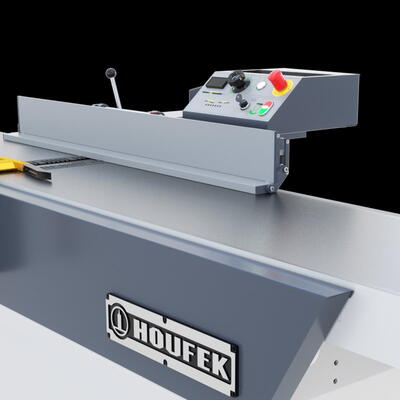 work tables total length 3050 mm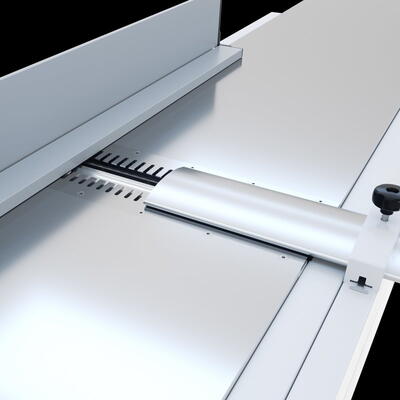 5 knife cutter head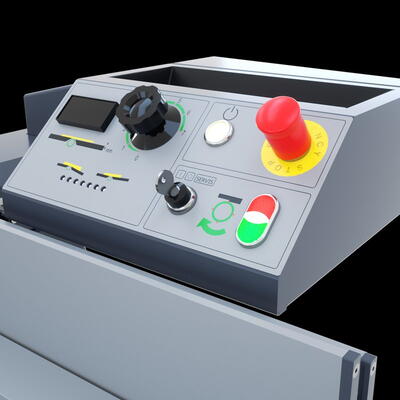 upper control panel
Use
The surface planer R430 is designed for:
surface treatment – the surface and edge jointing in all wood types
Interesting product
high performance machine for extreme requirements as regards the output accuracy and solidity
Specifications
| | |
| --- | --- |
| Working width | 430 mm |
| Outfeed table length | 1 425 mm |
| Infeed table length | 1 625 mm |
| Number of knives | 4 pcs. |
| Motor power | 5,5 kW |
| Maximum stock removal | 7 mm |
| Minimum dust extraction capacity | 1 800 |
| Weight | 530 kg |
Standard equipment
work table length 3050 mm
grooved table
adjustment of infeed table tilt (convexe and concave surface)
size of fence 1300x150 mm withhinged auxiliary fence
tiltable fence 0°- 45°
cutterhead Ø 120 mm, 4 knives
automatic star/delta switch
automatic adjustment of cut depth

electronic measuring of cut depth
upper control panel
SUVAMATIC cutterhead guard
electromagnetic brake
exhaust outlet Ø 150 mm
knife setting device with indicator
CE certification
Optional accessories
cutterhead for knives type Tersa
extra set of knives
set of insert knives - 10 pcs

set of screws
extra set of knives
spiral cutterhead with insert knives
Surface planer R 430Alternative products

45 countries
We export to 45 countries all over the worlds. Our machines run also in overseas states.

Quality
Houfek machine have unique rigid design. We care about maximum quality of all parts and components.

Service
We offer service and replacement of parts besides sales.

Cooperation
We cooperate with schools. We organize excursion and cooperate on school projects.