Brushing machine Twingo 400
Massif Plastics Composite
The TWINGO brushing machine serves for processing of surfaces of small and medium-size workpieces from wood or composite materials produced on the basis of wood and some plastic substances.
With respect to these properties the TWINGO brushing machine is used for small and medium-size
wood-processing companies and manning of the machine is ensured by two persons.
I am interested in this machine
Product benefits
2009
We produce the machine since 2009
13
We delivered the machine to 13 of the world's countries
310
We produced the machine for 310 of satisfied customers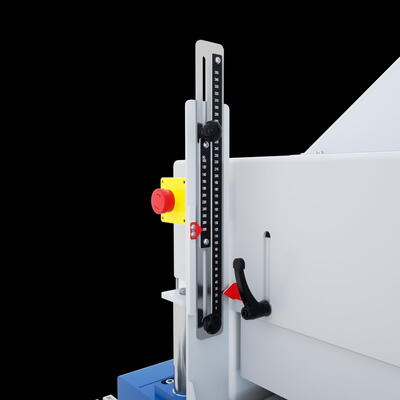 motorized height adjustment of brushing units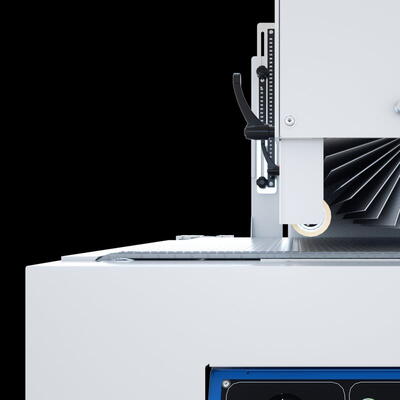 max. workpiece height 300 mm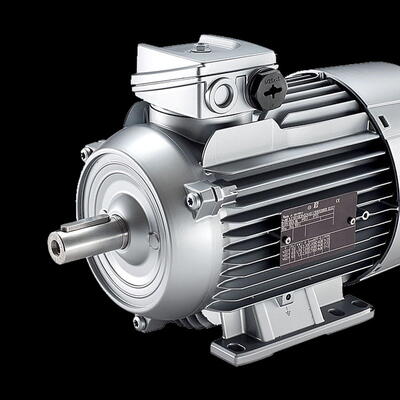 motor power 4 kW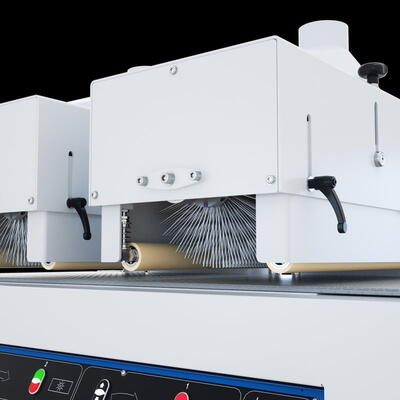 can be equipped with 1 to 6 brushing units ( up to 6x 4 kW)
Use
The brushing machine Twingo is multipurpose device designed for:
cleaning the surface after former operations, e.g. after milling, thickening, and sanding as a preparation for the following operations of surface adjustments, e.g. varnishing, staining, waxing, etc. For this purpose the operating brushes are used with natural or synthetic fibres of low hardness.
surface polishing after former operations such as fine sanding, waxing, staining, etc. For this purpose the operating tools are used – disks made on textile base, various polishing felt, etc.
the completion fine sanding on formerly machined workpieces after former rough sanding, milling etc. For this purpose, the work tools are used – brushes made of e.g. sanding materials slips on textile or paper mat, potentially special discs fitted with fibres containing the sanding components, or discs with combined sanding slips and fibres.
surface treatment, structuring, and graining. These work processes are used for surface treatment of the workpieces made mostly of massif. The goal of the procesuders is the creation or highlighting of the wood natural structure. For this purpose, a wide product range of operating tools is supplied – brushes. The selection of suitable tool is based on the requirement of the work procedure and the resulting required structure. The work parts of the tools in this case are made of natural, synthetic, and metal fibres of various features
Interesting product
multipurpose machine with the option of simple tool replacement – brushes, as per the type of required work
Specifications
| | |
| --- | --- |
| Working width | 400 mm |
| Maximum workpiece height | 400 mm |
| Feed belt speed | 4,5/9 m/min |
| Work tool RPM | 1 140 rpm |
| Voltage / frequency | 3/N/PE 400V/50Hz V / Hz |
| Weight | 510 kg |
Standard equipment
motor 1 x 4 kW / 1 x 5,5 HP (300 B)
motor 2 x 4 kW / 2 x 5,5 HP (300 BB)
tool circular diameter 120 - 300 mm
independent height setting 1. and 2. operating unit
clamping shaft diameter 40 mm
rubber coated thrust rollers height adjustable
electric lift of operating units+ scale with desk height indicator
automatic switching - star / triangle
two speeds of feeding belt 4,5/9 - m/min
the machine excludes working tool
CE electric and safety standard
Optional equipment
motor 5,5 kW / 7,5 HP
motor 7,5kW / 10 HP
el. desk position measuring with dig. Indicator for one working unit
frequency converter of feeding belt speed 3 - 15 m/min
frequency converter of the main motor- belt speed 3-24m/s
automatic centering of feeding belt
operating desk extension- inlet
operating desk extension- outlet
vacuum desk
air pump
ammeter for motor currents measuring
brush steel
brush nylon
brush abrasive (Abralon)
Brushing machine Twingo 400Alternative products

45 countries
We export to 45 countries all over the worlds. Our machines run also in overseas states.

Quality
Houfek machine have unique rigid design. We care about maximum quality of all parts and components.

Service
We offer service and replacement of parts besides sales.

Cooperation
We cooperate with schools. We organize excursion and cooperate on school projects.