Wide belt sander Buldog 5 1100
Massif Wood Veneer Varnish
Original construction of the production series if machines Buldog 5 was developed for customers who require simplicity, reliability, and quality of all sanding technologies. The sanding of massif, veneer surfaces, and varnishes is a simple matter for this machine. The machine is recognized for its robustness, reliability, and variability of sanding aggregates combinations. The assets of wide-belt sanders series Buldog – after producing several thousands of pieces – is the verified satisfaction and reliability at the customers worldwide.
I am interested in this machine
Product benefits
1996
We produce the machine since 1996
18
We delivered the machine to 18 of the world's countries
3500
We produced the machine for 3500 of satisfied customers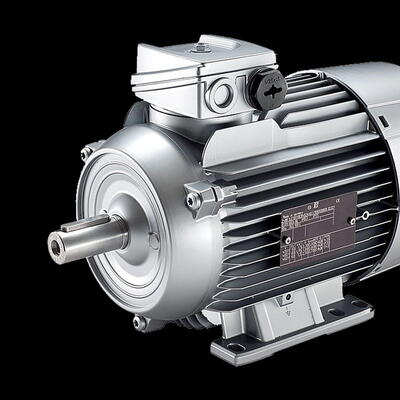 motor power 11 kW - possibility to increase to 18,5 kW
Use
Wide-belt sander Buldog 5 is designed for:
sanding workpieces made from wood, wood base composite materials, paper and some plastic materials and metals
the sanded materials must not sparkle during sanding or change its features and shape due to increasing temperature occuring during sanding
Interesting product
multipurpose machine with the option of fitting with various operating aggregates verified robust construction
Specifications
| | |
| --- | --- |
| Working width | 1 100 mm |
| Sanding belt length | 2 200 mm |
| Contact roller diameter | 160-200 mm |
| Maximum workpiece height | 160 mm |
| Min. workpiece height | 3 mm |
| Sanding belt speed | 18 m/min |
| Voltage / frequency | 3/N/PE 400V/50Hz V / Hz |
| Weight | 1 230 kg |
Standard equipment
operating roller rubber coated D=160 mm, 90 Sh (R, C, RR, RC, FC, RRR, RRC, FRC)
operating roller rubber coated D=160 mm, 45 Sh (RR, RC, RRR, RRC, FRC)
milling roller (FC, FRC)
sanding belt width 1900 mm
motorized desk lift Automatic switching - star / triangle
ammeter for measuring the motor current of sanding unit
oscillation control sanding belt by means of optic electric sensor with infrared beam
desk positioner
mechanically adjustable base
electronic desk position measuring with digital indicator
operating pressure switch 3,5-4 bar
two speeds of feeding belt 4,5/ 9 m/min
rubber coated thrust rollers
pneumatic disk brake of main motor
pneumatic lift of sanding belt for 1. Unit and mechanical lift for gr. Belt for 2. Unit
noise pollution inspection
CE electric and safety standard
Optional accessories
15 HP (11 kw)
motor 20HP (15kw)
motor 25HP (18,5kw)
motor Two speeds of sanding belt 9/18 m/sec (max. 11 kw)
two speed motor for desk lifting
operating roller rubber coated D=160 mm, 30, 45, 60, 90 Sh
steel roller D=160 mm Adjustment for sanding belt length 2200 mm (machine height + 200 mm)
frequency converter of feeding belt speed 3 - 12 m/min
frequency converter of the main motor- belt speed 3 - 24 m/s
NC machine control colour Touchscreen 10,4"
automatic desk movement to entered position
desk lift 220 mm
limiting the maximum workpiece reduction - mechanical
thrust bars for sanding short pieces
automatic centering of feeding belt
automatic desk positioner
pneumatic blow for cleaning sanding belt
pneumatic time blow for cleaning the sanding paper
pneumatic time blow with nozzle oscillation for cleaning sanding belt
module for parts cleaning with rotary brush Ø 140 mm, 1,1 kw (1,5 HP)
parts cleaning module with orbital blow Additional desk - inlet, additional desk - outlet
pneumatic base
pneumatic base with bounce and thrust
two position base with bounce and thrust
divided, pneumatically controlled base, bounce and thrust, width of segment 30 mm
divided, electronically controlled base, bounce and thrust, width of segment 30 mm + NC machine control
pneumatically lifting 2.Operating unit
vacuum desk
air pump 4 kw
Wide-belt sander Buldog 5 1100Alternative products
The machine is used by the following customers

The Swedish company AURIS AB purchased the wide belt sander machine Buldog 5 RC from us.

45 countries
We export to 45 countries all over the worlds. Our machines run also in overseas states.

Quality
Houfek machine have unique rigid design. We care about maximum quality of all parts and components.

Service
We offer service and replacement of parts besides sales.

Cooperation
We cooperate with schools. We organize excursion and cooperate on school projects.